Testing and Test room
The complete production process includes controls consistent with the processing stages. In particular, dielectric tests are carried out on 100% of production and partial discharge measurements for machines intended for inverter operation. Our test room has brake benches capable of simulating performance under load in the plant to validate the construction or to offer the customer the possibility of verifying performance before delivery. All tests required by IEC standards and marine classification registers can be carried out, as well as special tests e.g. structural noise.
The continuous collaboration with universities and research institutes finds its synthesis point in the final test phase that allows designers to continuously improve the performance of products and solutions.
Based on international standards, standard reference IEC 60034-1, naval regulations and possible customer, OEM and end-user requirements, functional testing of the electric motor is an integral part of the manufacturer's obligations and responsibilities.
The purpose of the test is to validate the design, construction, and offer the customer the opportunity to verify the performance of the product in the factory prior to installation in service.
---

---
Complementary tests valid on a national basis may also be required, in particular: UL-CSA standards (North American market), EAC standards (Russian market), NEMA-IEEE (North America and some Middle Eastern countries).
Naval regulations often require more restrictive tests than general ones. For example, the rules of naval classification registers require an external inspector to oversee testing when the motor power exceeds 50kW for defence systems or 100kW for commercial systems. Having a quality system in place, from design through construction to testing in the testing room, therefore becomes a fundamental requirement for the growth and internationalisation of a manufacturing company.
---
Electro Adda's test laboratory is the location where functional performance or tests on the assembled machine are verified. Component tests, e.g. dielectric measurements, are carried out in the production departments.
Load testing, i.e. simulating real motor operation, is carried out using brake benches, systems that produce a resistant torque at the axis of the electric motor.
In order to verify load performance, the test room has 7 brakes capable of covering the testing needs of all motors produced by the company. Below are the reference details with the permissible power ranges and the operating system of the acquisition software.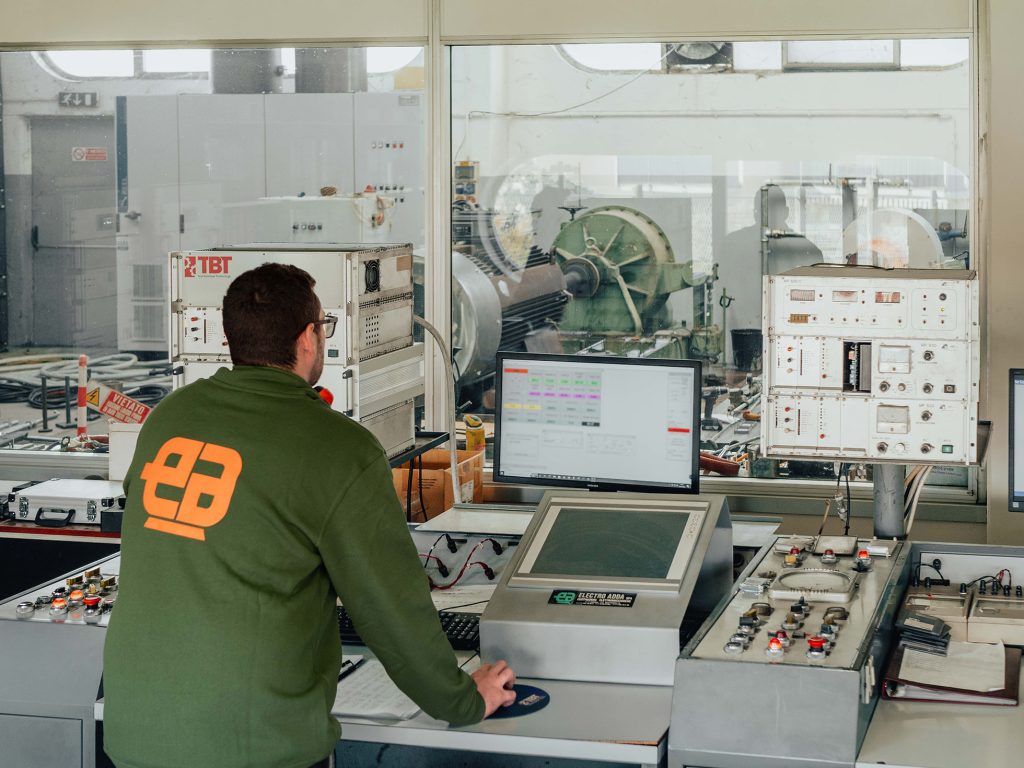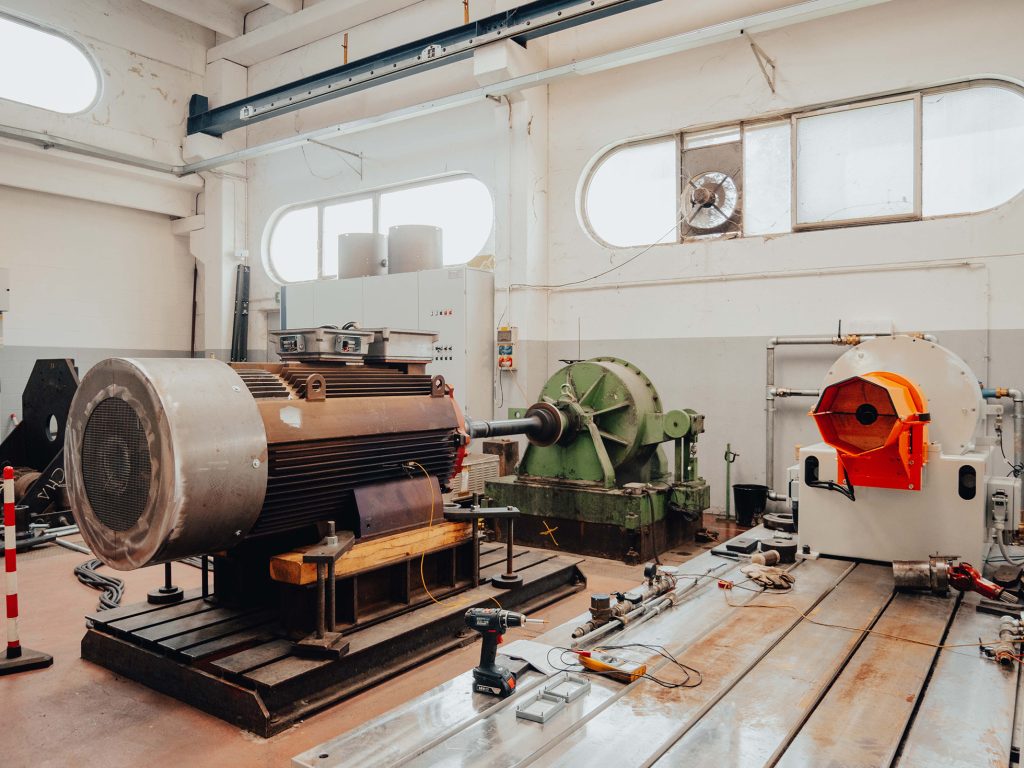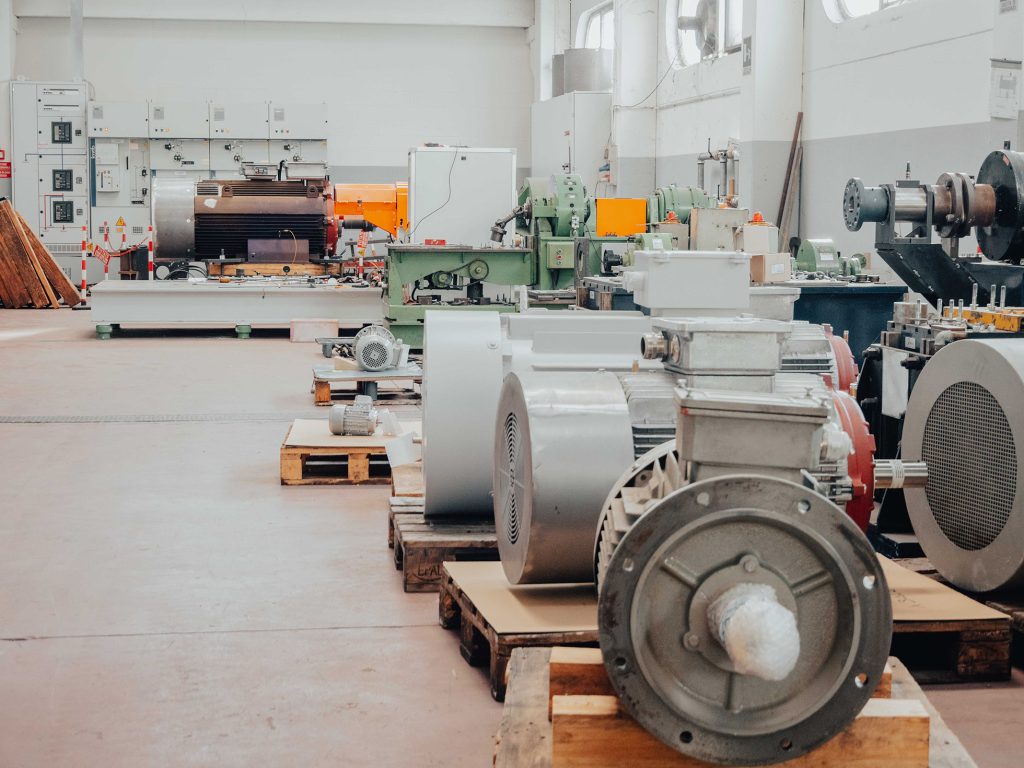 he company also has a 400A regenerative inverter capable of testing machines in back-to-back mode based on the American IEEE 112 – method C standards.
Two machines – typically twins – are coupled together: the first operates as a motor and the second – thanks to the active front-end inverter – acts as a load by working as a generator. This system only dissipates losses and recovers energy to the grid.
---