Customised projects
Customized projects are our flagship.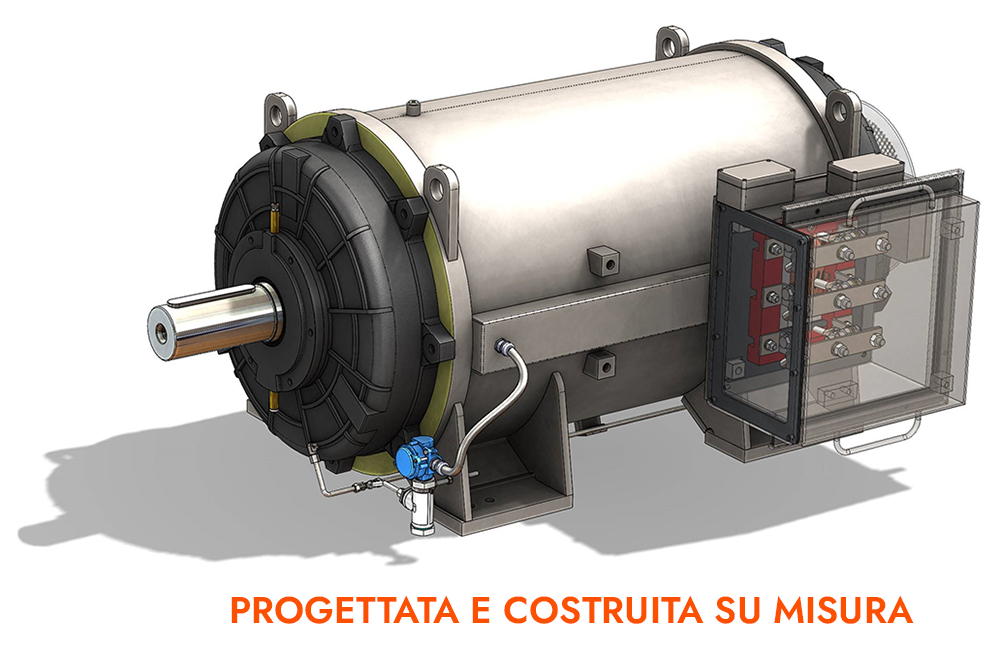 Starting from a configurable standard, Electro Adda acts as a technology partner to highly specialised industries. Thanks to an ever-increasing production and organizational flexibility, Electro Adda offers the possibility to quickly produce motors designed and built to custom specifications with competitive costs, thanks to technical-applicative features modelled to measure with the aim of creating value for customers.
Details matter as the ability to incorporate application requirements: from marine, defence systems, fume extraction systems, stone and woodworking machinery, railway systems, electric mobility with guaranteed performance and reliability.